Biography of D.A. Dean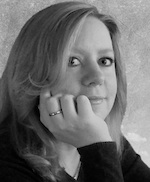 The Ways of Eternity, first of the I, Horus series, is the result, in part, of D.A. Dean's lifelong interest in ancient Egypt and her continuing quest to uncover the stories behind the Horus myths.
D.A. Dean's creativity sparked at an early age. As a young child, she loved to lazily rock on her backyard swing set and make up songs and stories, some funny, others sad, all reflecting her obsession with the "why…why…why's" of what characters said and did. Her parents encouraged her to nurture her imagination. Ms. Dean began sharing her stories and songs with her friends. In fifth grade, her teacher guided her to a new outlet, writing. Again, Ms. Dean's parents gave their support.
While in junior high school, D.A. Dean's creative focus shifted to writing poems exploring the vagaries of her inner world and stretching the boundaries and considering the puzzles she found in her outer world. Her poems during this time were, in her words, "joyful, despairing, structured, chaotic, whimsical—and far too 'serious'!"
In high school, D.A. Dean continued writing poetry. At the urging of her creative writing teacher, she entered a national poetry contest and was awarded third place, high school division, for her poem "Night Ships." Eager for additional creative outlets, Ms. Dean began acting. During her senior year, she attended the International Thespian Conference and auditioned before several college representatives, as a result receiving 11 full scholarship offers. Though she enjoyed acting and the opportunities it provided to examine the "why's" behind a character, she realized becoming an actor wasn't her path and declined the offers.
In college, she followed her deeper love and majored in English. As an undergraduate, in addition to continuing her creative pursuits, she broadened her cultural experiences, visiting Canada, England, France, and Japan, where she taught English for six months.
After earning her BA, with University and Departmental honors, Ms. Dean continued her academic education, earning her MA, summa cum laude. The focus of her graduate work was creative writing, poetry, and it was during this time, with the guidance of her professors, classmates, and writers' group friends, she studied, in greater depth, literature, critical theory, and a variety of poetic "scaffoldings." Also during this time, she published poetry in Miami University's literary magazine.
Having completed her MA but still uncertain whether to pursue an MFA or a PhD, she decided to shift her attention and spent time as an English instructor, encouraging her students to explore and expand their abilities and sponsoring creative writing groups. The death of her father, a back injury, and a series of illnesses forced her to change course.
She consoled herself by writing, and, after years of writing poetry and research papers, she returned to fiction. Soon, without intending it, she found she was writing not a play or a short story but a novel—and she wasn't happy about it. "I'd meant to entertain myself, not set myself a task larger than any I'd undertaken. But having started, I felt compelled to finish."
After completing what she now refers to as her "extended writing exercise" and discovering she could, indeed, complete a manuscript-length story, she decided, "Well, why not find out what would happen if I meant to write a novel."  But what story to tell?
Ms. Dean turned to her fascination with ancient Egypt, also sparked in childhood. Her abiding curiosity about the "why's" of the Egyptian god Horus grew more avid.  She envisioned the I, Horus series. In creating its first installment,The Ways of Eternity, she found her path.
After her eventful early life of travel and liberal-arts academia, D.A. Dean now resides with her husband, her cats, and her characters in the heart of the USA.  She is currently at work on the next installment in her I, Horus series. 
D.A. Dean's profile can be viewed at Smashwords and she can be followed on Twitter @HorusWay.