D.A. Dean Launches Official Website – HorusWay.com
Author of "The Ways of Eternity" Website for Readers of "I, Horus" Series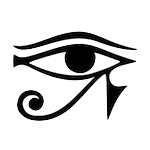 Yellow Springs, OH, February 20, 2013 — D.A. Dean, author of The Ways of Eternity, announced the launch of her official website, HorusWay.com. The website provides readers a way to learn more about Ms. Dean and gain further insight into her book and its characters. "I'm excited about this opportunity to share more with my readers and to give my characters some additional room," Ms. Dean stated.  "Soon, I'll be adding a multi-level Reader's Corner.  It should be a lot of fun."
Plans for the Reader's Corner include a Character List, with each significant character listed by class and then alphabetically. "It will be part of an evolving Reader's Guide," Ms. Dean explained. "Also, I'll be adding a Meet the Characters section where I'll create profiles for some of the major–and a few surprise–characters, possibly sharing tidbits not revealed in the first book."
There will be a forum for questions for D.A. Dean, Ask the Author, and her answers, Since you Asked. A Favorites section will be included, as well, and it's here Ms. Dean will share with her readers some of the poets and fiction writers who most influenced her. "I've always been intrigued by the events and the passions that shape a person. So, though in many ways I'm quite a private person, it seems to me it's only fair I offer a bit about what's shaped me." Along this line, her website provides an extended biography.
Ms. Dean continued, "Also, as sort of a double reveal, soon I'll begin adding excerpts chosen from throughout The Ways of Eternity. These excerpts will go beyond the samples currently available and will be passages that have special meaning to me. I may not reveal directly how these passages are significant, but they'll certainly offer clues to–well, I'll leave that to the reader to figure out!"
Asked whether she would continue offering excerpts exclusive to her website in the future, Ms. Dean replied, "Oh, yes. I always like the feeling I'm getting the chance to glean a little something more when I visit an author's website. That's much of why, as I'm able, I want to give visitors to my website a little something extra." In addition to these near-term plans for her website, she promised that next year, as the 2nd installment in her "I, Horus" series nears completion, she would pass along "a chapter or two" before its official release. "And, of course," she said and smiled, "a few extras."
If you'd like to stay informed about Ms. Dean, her books, and characters, subscribe to her blog on HorusWay.com.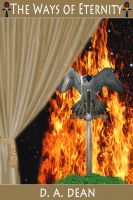 The Ways of Eternity
By D.A. Dean
ISBN: 9781301961054
Price: $0.99
Available for sample or purchase in multiple ebook formats on Smashwords.  Also, available for sample or purchase on Amazon, Barnes and Noble, iBookstore, Kobo, and Diesel.
About the Author
Ms. Dean, a Fairborn High School alumna, graduated with honors from Wright State University (BA) and summa cum laude from Miami University (MA). A former English major, her love of reading expanded, pushing her beyond writing about fiction to creating it. After an eventful early life of travel and liberal-arts academia, D.A. Dean now resides with her husband in the heart of the USA and is currently at work on the 2nd installment in the "I, Horus" series, available in Fall 2014.
D.A. Dean's profile can be viewed at Smashwords and she can be followed on Twitter @HorusWay.
Founded in 2008, Smashwords operates the world's leading ebook publishing and distribution platform serving authors, publishers, readers, and retailers.  Smashwords makes it free and easy for the world's authors and publishers to instantly publish and distribute their books as multi-format ebooks.  Smashwords puts authors and publishers in full control over the pricing, sampling and distribution of their works.  Authors and publishers receive up to 85 percent of the net proceeds from sales of their works.  Smashwords has distribution relationships with leading online retailers such as Apple, Barnes & Noble, Kobo, Sony and Diesel eBooks, and leading mobile e-reading apps including Aldiko, Stanza, Kobo, FBReader and Word-Player, spanning all major mobile platforms including Android, Blackberry and iPhone.  Privately held Smashwords is based in Los Gatos, California, and can be reached on the web at http://www.smashwords.com/.  Visit the official Smashwords blog at http://blog.smashwords.com/
###