HorusWay.com is Alive! (Pt 2)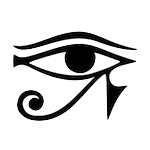 Welcome to the launch party for my website, HorusWay.com. Come in, have a cuppa or raise a glass, and make yourself at home. I look forward to spending time with you here.
Over the next several weeks, there will be more and more happening as I add a Reader's Corner, a multi-level feature that will grow to include:
Character List: The significant characters in The Ways of Eternity and each upcoming book in the I, Horus series will be listed alphabetically within character class as part an evolving Reader's Guide.
Meet the Characters: Here you'll find selected characters' profiles. You may learn a few things that surprise you–or confirm your reader's intuition.
Ask the Author: This page will house a form to submit your questions about the story (no spoilers to be given! ;-), the characters, or, if you're so inclined, general questions about my writing process. And…
Since You Asked:  This is where I'll post my answers to your Ask the Author questions. My plan is to post one or two replies as my writing schedule permits.
Favorites:  Here I'll note some of the poets and fiction writers who most affect me, as well as other influences, past and present. I expect it will be a rather eclectic list. Perhaps we'll have some favorites in common.
Also, I'll be adding excerpts chosen from throughout The Ways of Eternity, passages that have special meaning to me.
Further into the future, as the 2nd installment in my series nears completion next year, I'll pass along a chapter or two. Hm, completion of the 2nd installment. What a pleasing thought!